Does it make sense to purchase a material management system to eliminate human error?
CATEGORIES

23 AUG 2022

Best Practices
The raw material is an asset of the organization, and proper details of that material should be maintained, to calculate the overall investment of the organization. Suppose a person owns a firm that involves a lot of material coming in and out. In that case, they can reasonably assume that there will be several inaccuracies in the material. The difficulties grow, especially when the particular organization runs a corporation on a worldwide scale. Therefore, the significance of the material gate pass management system cannot be disputed.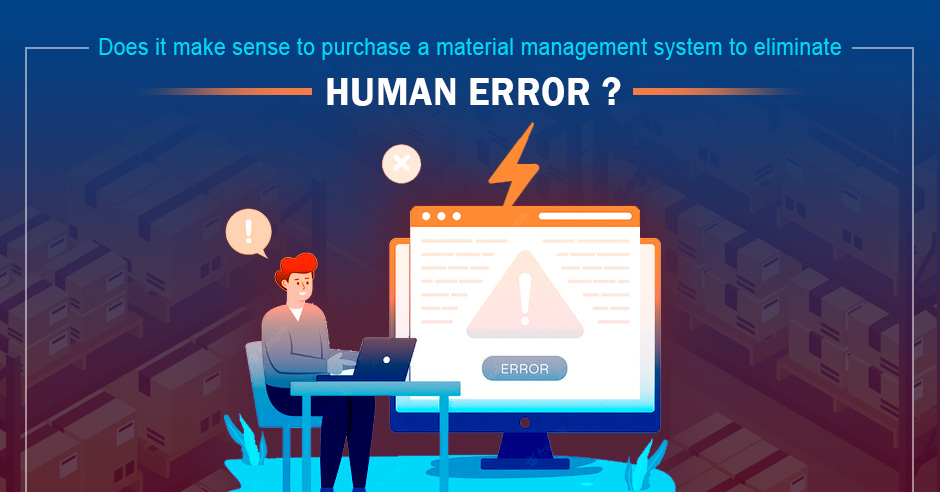 It is probably true that several circumstances outside of a company's control have a significant role in determining whether this system succeeds or fails in the long run. Furthermore, reducing inconsistencies in material gate pass is one of the things that can be controlled at the maximum level.
To reduce manual errors, use material management, its Reasons
It is simple to see how eliminating manual errors through the use of a strategically built gate pass management system software may help reduce corporate expenses significantly. Here are some tips for avoiding human errors:
1. Examining the present material inbound/outbound procedure
Imagine how long and laborious it would be to manually handle and evaluate the current inward/outward flow of material.A straightforward way to quickly and painlessly assess the entire process is by using a gate pass system. Additionally, it takes very little time and works.
2. Acceptance and denial of requests automatically
A material gate pass softwear can come to the utmost rescue even if maintaining a manual record of requests that have been created, accepted, and refused might be difficult. Depending on the latest anticipated requirement of materials, an organization can depend completely on the automated proposal acceptance and denial procedure.
3. Monitoring the flow of materials
Monitoring the journey of the goods becomes essential if a company is a work internationally. The advantages of the material management system's interior gate pass and outer gate pass software assist enterprises in tracking the movement of their materials. There are fewer risks of discrepancies because the operations are automated.
Conclusion:
At last, by significantly reducing manual discrepancies or dangers, the material gate pass management system assists in achieving an accurate and better count of the material. Without a doubt, it is an important prerequisite for every firm in the modern era.
Ask For A Free Live One-on-One Demo. Our experts will demonstrate all Key Features & Functionalities
Call us today at

+919840075250

or Email us at

sales@cogentmail.com
Request Demo