How do QR codes support a touchless visitor management system?
CATEGORIES

14 JUN 2022

Best Practices
Do you want to deliver a lasting visitor experience using visitor management software without compromising security and efficiency? If yes, then QR codes are the best solution.
Gone are the days when you struggle with the long queues of other visitors at the reception. Thanks to the visitor management solution, you can enjoy seamless appointments.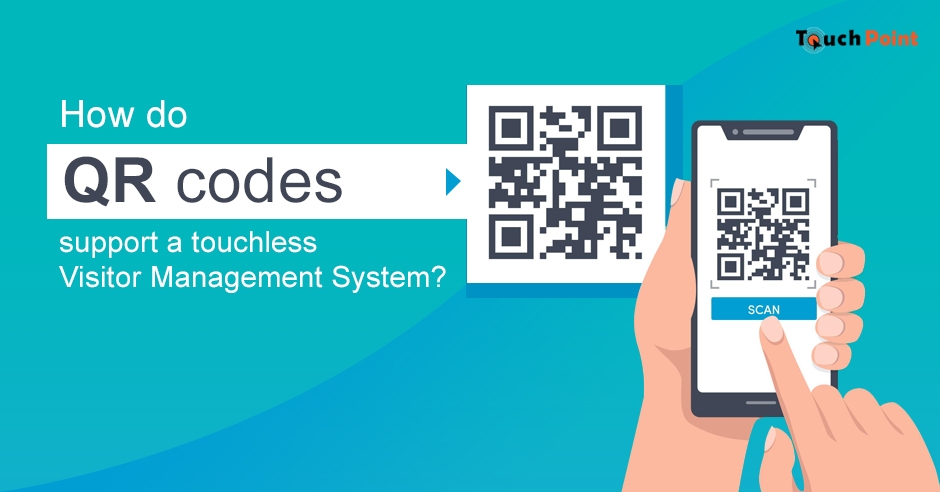 QR codes supporting visitor management system:
Modern digitization allows scanning QR codes to enable the best working of the visitor management system software. The QR codes simply initiate the check-in process on the visitor's smartphone without downloading any app.
Moreover, QR codes also support pre-registration features and direction customization to skip the complexities during check-in. Also, repeat customers just need to confirm the pre-entered information in the visitor gate pass software to gain authentic access.
Benefits of QR codes for touchless visitor management system –
1. Lasting first impression:
Do you know most people don't return to an office where they have encountered an unpleasant experience? Thus, it is important to make the best use of QR codes for touchless visitor management to offer a pleasant and quick visitor experience.
2. Addressing health norms:
While adjusting to the new normal, it is equally important to address all the concerns of health norms to avoid serious problems. A visitor pass management system takes good care of visitors' health with a touchless sign-in process.
3. Maintaining data privacy of visitors:
Visitor management system India enhances safety and security by personalizing visitors' access and the emergency response. Only authentic people with rights can view and handle the information.
4. Tracking:
The QR codes in the visitor tracking system ensure quick and accurate tracking of the visitor's activities and movements to avoid chaos or confusion within the office premises.
Conclusion:
QR code in visitor pass software is the digital sign-in technology that embraces touchless check-ins without hassles. If you want to upgrade your visitor's experience, the QR codes will help you exceed the expectations.
Ask For A Free Live One-on-One Demo. Our experts will demonstrate all Key Features & Functionalities
Call us today at

+919840075250

or Email us at

sales@cogentmail.com
Request Demo